Do you know which contents on your website actually attracts customers to you? Which of your topics are particularly well received by your target group and why other articles are not clicked at all? Do you regularly look at your old posts and check them for topicality? With a content audit you get a comprehensive overview of all your editorial content and identify what you should really invest your money and time in in the future. Our experts analyse your content qualitatively and quantitatively to support you with recommendations for actions. We find the weak points, topic gaps, but also the top performers of your website – let's get started!
Learn more about our content check now!
Services
Our content audit includes these steps
Survey of existing content
Before we analyse your content in detail, we first record every content of your website. This includes, for example, magazines, blogs and advice pages, if these are available on your website. In an overview all relevant URLs of the editorial areas of your website are listed.
Quantitative analysis
We then analyse your content quantitatively and take an inventory of your content. Whether texts, image files or videos – everything is categorised. Then we determine KPIs (Key Performance Indicators), which serve as evaluation criteria for the content. These can be jump rates, conversions, retention times, page views or even backlinks that refer to your editorial content.
Qualitative analysis
Based on the previously defined KPIs, we now evaluate all content in the qualitative analysis. Are they achieving the set strategic and operational goals? What are the reasons if your content does not meet the quality requirements? Which ones are the low and top performers of your website? Our experts obtain all this information during the qualitative analysis, so that we can derive individual recommendations for actions for you. Our check also reveals possible topic gaps.
Recommendations for actions
Through our analysis we can identify the potential of your editorial content. From this, we formulate best practices that will support you with your future content. For example, we will be happy to give you tips on topics and formats that are particularly well received by your target group and that may be missing. We can also help you with tips on how you can ideally integrate your editorial content into your website structure and optimise it.
Security also after the audit
You want to keep an eye on the development and performance of your content even after the audit? No problem! If you wish, we will be happy to create a clearly arranged dashboard for your content, so that you are on the safe side. You can see from the prepared figures how many readers click on which article and which topics are not so well received by your target group.
Making the most of potential
The audit revealed areas that could be developed further, but you don't have time for content recycling and the like? If you wish, our editors will get to work and take over the revision of your content. Whether content creation, drafting an editorial plan or regular maintenance of your blog – we would be happy to work with you to tap into the full potential of your website!
repeatedly rewarded
multiple certifications
Everything you need to know about a content audit
What are the advantages of a content audit?
When is a content audit worthwhile?
Content audit by clicks digital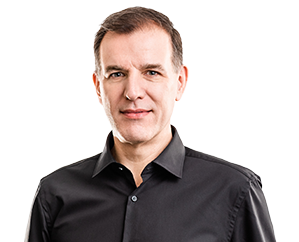 Get in touch with us now
Would you like to find out more about us, request an offer or a non-binding consultation?
Then please contact us – we will get back to you immediately!
Your Herbert Buchhorn and the entire clicks-Team