Google Shopping Ads have become a must-have for online retailers, just like Amazon Ads. But this sales channel presents many challenges and even more competition. With a targeted strategy and the right measures, we develop campaigns for you that perform better than you can imagine and bring your Product Listing Ads (PLA) to the big Google showcase!
Increase your sales now with Google Shopping Ads!
Our services as Google Shopping Agency
How our Google Shopping experts can help you
Data feed quality is what counts
Since, in contrast to Google Ads, Google Shopping ads are not played out on the basis of keywords, the quality of the data feed is particularly important as the basis for ad placement. However, the setup and maintenance is complex. We check the quality of the data and do the tedious work for you. Our in-house development department also enables you to optimise the data feed combined with an unproblematic export of the feed directly from your online shop!
Merchant Center Setup support
Your product data, which is stored in the Google Merchant Center, determines the quality of the content of the shopping campaigns in Google Ads. Errors in the configuration cost unnecessary time, money and nerves. Our certified paid advertising managers check the settings and thus create the basis for shopping ads that really perform well.
From start to finish: we make your Shopping Ads a success
You have neither time nor personnel to set up Google Shopping? We take over the complete creation of your Google Shopping campaigns for you and, with continuous optimisation, even beyond. That way you can dedicate yourself to other tasks and at the same time look forward to increasing Google Shopping sales.
Always up to date: Consulting on current product feed specifications
Only if your images, text, product titles and descriptions comply with Google Shopping policies will your ads be published and displayed correctly. We'll help you keep up to date to ensure that your data feed is always in line with the changing requirements of product specifications. We can also provide workshops and training as part of our SEA consulting services.
Test, improve, rejoice: Optimisation by our professionals
Your shopping campaigns are not performing? Or you are not yet getting the most out of your product data feed? Then let our professionals optimise your Google Shopping campaigns. We know how to improve your shopping feed, test different bidding strategies and design your Google Shopping campaigns so that the costs are as low as possible and the revenues even higher.
Ad placement via Google Shopping CSS
We reduce your advertising costs and increase the visibility of your ads using the Google CSS (Comparison Shopping Service) programme. On request, we will gladly take over the setup, campaign control and optimisation for external or Google's own price comparison sites.
HIGHLY ACCLAIMED
Several awards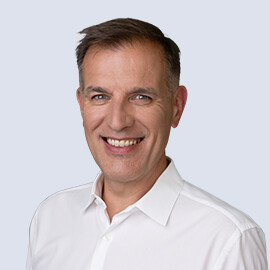 With ads on Google Shopping you address users who already show an interest in buying. However, only if the data feed and bids match, you can achieve the high performance click and conversion rates that are possible on this channel. We will show you how this can be achieved!
Herbert Buchhorn
CEO at clicks digital
Everything you need to know about Google Shopping and PLA
Who is Google Shopping suitable for?
What does Google Shopping cost and is it really free?
Setting up Google Shopping: What are the requirements?
Why you should rely on clicks digital as your Google Shopping agency.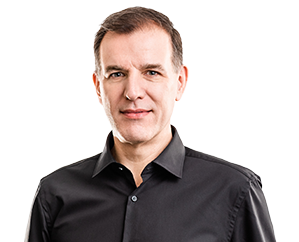 Get in touch with us now
Would you like to find out more about us, request an offer or a non-binding consultation?
Then please feel free to contact us – we will get back to you immediately!
Your Herbert Buchhorn and the entire clicks team