Do you know how much time it takes to maintain product data manually in product portals, price search engines or online marketplaces? Save your time and financial resources – and your nerves! Make it easy on yourself: A precisely fitting interface transfers all your stock, product and order data quickly, reliably and above all completely automatically.
Let clicks digital programme individual interfaces for you, which are precisely tailored to your shop and your processes.
Start your automated data transfer now!
Services
Profit from automated interfaces!
Connect your Magento-Shop with SAP!
Stop synchronisinge data between your SAP system and the Magento Shop manually. We programme an interface tailored to your requirements and you can use your resources elsewhere.
We support you when you move to Magento.
Would you like to improve the user-friendliness of your shop and benefit from easy handling? Then switch to Magento. We migrate all your data into the Magento system and check your interfaces, extensions and modules.
Optimise your Magento shop for B2B!
Does your B2B shop needs a coordinated product presentation and must be able to display individual prices? We develop a shop landscape with your desired features. Benefit from the highest precision without having to invest a lot of resources.
Use a Shopware SAP interface!
Do you want to be economically successful? Then you should rely on a tailor-made interface between your merchandise management system and Shopware, which can automatically synchronise all data. Save time and money with our connector!
We help you with your Shopware migration.
You want to migrate your shop to Shopware and offer your customers an extraordinary customer experience? We implement a tailor-made and scalable e-commerce solution for you.
Improve your B2B Shopware shop!
Are you looking for a powerful solution for your B2B shop that offers many customisation options and meets your individual requirements? We support you in the successful implementation of your project.
Not all interfaces are the same. Depending on which services you want to connect with each other and which data is to be exchanged, you need different functions. We discuss with our customers in advance and in detail what the respective interface has to be able to do before we start with the programming work. We look forward to optimising your data transfer for you!
Björn Frasiak
Digital Strategist clicks digital GmbH
HIGHLY ACCLAIMED
Several awards
Interface programming: What you need to know
What advantages does an interface offer?
How can interfaces reduce costs?
What types of interfaces are there?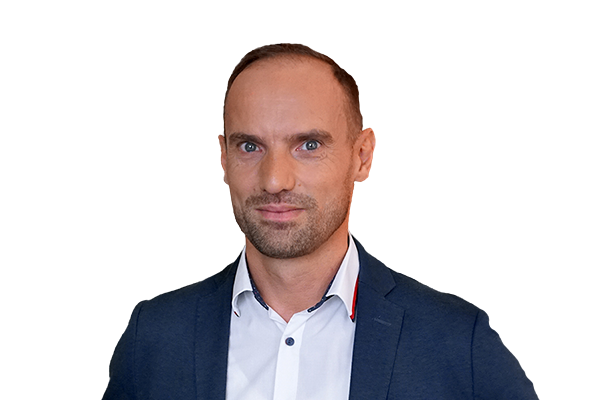 Get to know us now
Would you like to learn more about our interface programming? I would be happy to discuss with you which services and programmes can be connected in which way.
Simply arrange a non-binding consultation on the subject of interface programming – I will contact you immediately.
Björn Frasiak, Digital Strategist clicks digital GmbH