Your online shop does not achieve the sales targets you have set for yourself? The administration of your data costs you too much time and effort? You want to meet the demands of your visitors and offer them exactly what they are looking for? Put your B2B or B2C shop in our hands and make a fresh start with Shopware! The powerful shop system not only facilitates data management, but also ensures functionality, usability and performance in your online business. Our experts already have several years of experience with Shopware 5 and are also certified for Shopware 6. Jointly, we will implement your Shopware web shop according to your ideas!
Switch to a user-friendly shop system now!
Our services as a Shopware agency
How we support you with your move to Shopware
We know your requirements
Before we start our joint project, we need to clarify your requirements so that we can find exactly the right solution for you. Whether you want to develop your online shop from scratch, are looking for a Shopware migration for your existing web shop or just need technical adjustments – we are here to advise you. During the requirements analysis we find exactly the functionalities, software integrations or plugins that will increase the performance of your e-commerce shop.
We plan structure, design and content
Easy operability, a positive user experience and an attractive design are important to you for your online shop? Our Shopware agency will work with you to develop the concept for the implementation and design of your new Shopware system. This way you can perfectly map your individual business processes through the functionalities and, in addition, convince users with a graphic layout in your corporate design.
Integration of interfaces and modules in Shopware
During the technical implementation we take care of the installation and setup of Shopware 6, integrate extensions and create interfaces to various web services. In addition, we integrate external software such as PIM, ERP or also CRM and CMS systems into your shop using integration modules and thus integrate it into the Shopware system landscape. Our agile methods make progress easy to check, so that you too can always stay up to date.
Optimisation and operation
Even after the successful setup of your Shopware B2B or B2C online business, we keep an eye on your security gaps and react in time by advising you and, if you wish, we can take over the installation of new versions, updates and patches. We are also happy to take care of your website account so that you can concentrate on your daily business. Do you also want to improve your conversion rate and the traffic on your site? Then we will gladly take over the conversion optimisation and search engine optimisation of your Shopware 6 shop for you!
HIGHLY ACCLAIMED
Several awards
Shopware shop system - What you should know
Why should you choose Shopware as your shop system?
Is there an interface for connecting your merchandise management system to Shopware?
Why should you choose a Shopware agency for your online shop optimisation?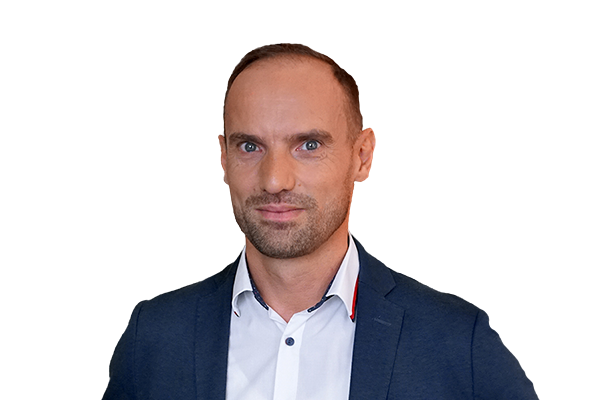 Get to know us now
Would you like to find out more about us, request an offer or a non-binding consultation?
Then please feel free to contact us – we will get back to you immediately!
Björn Frasiak, Digital Strategist clicks digital GmbH