What to do if sales stagnate despite high visitor numbers or the number of contacts increases at a slow rate? Instead, your customers abandon their shopping cart or already leave before that? Then it is time for conversion optimisation! Save time by letting us help you systematically find what keeps your visitors from becoming customers. Our experts analyse your website and work with you to develop hypotheses that are then verified in A/B tests. This way you increase your conversion rate – for more sales, an increased ROI (Return on Investment) and decreasing drop-outs with your conversion optimisation agency.
Let's get together for more conversions!
Our services as a conversion optimisation agency
Conversion optimisation: How we proceed
We develop Quick Wins
You want to know if your users can find their way around your site and if getting to the contact form or making a purchase is easy for them? In an initial usability analysis we examine your site from the user's perspective and check whether these requirements are met. In doing so, we also take psychological aspects into account, e.g. where site visitor first focuses his attention on. All hurdles and problems that come to our attention are documented and initial recommendations for actions are derived from them.
We find optimisation approaches
Now you know how your website need to be optimised – but now it is still necessary to find the appropriate measures for this. To do this, we create hypotheses from the point of view of user-friendliness and psychology about what makes it more difficult for users to make a purchase or become a lead. Based on this, we estimate how much effort it takes to implement an A/B test and how many advantages it will bring you. You will then receive a list of optimisation approaches where all measures are prioritised.
Enhancement of trackings
In order for us both to discover how successful our tests were, additional measuring points are often necessary to make the results really measurable. Our web analytics experts therefore set up new trackings with Google Analytics and Google Tag Manager, test them and put them live. This way you always have your success in view. Even if you need assistance from a technical service provider, we will gladly take over the briefing and the examination of the necessary adjustments for you.
Support during the test implementation
You have already made hypotheses about the reasons why your users may decide against buying in your online shop and now you just have to check them? We would be happy to support you in setting up the test setup. We monitor the test process, evaluate the test results at the end and formulate follow-up hypotheses if necessary.
Individual advice from our experts
You want to take over the conversion optimisation yourself, because you have enough internal resources? Now you only need technical input for the conversion? We would be happy to guide you through all the steps and give you useful impulses so that you can increase the conversion rate, ROI and sales of your online shop yourself.
All-round support from clicks
Instead of us only helping you with individual steps of conversion optimisation, you are looking for the all-inclusive carefree package? We would be happy to support you in finding optimisation approaches, tracking expansion and test implementation so that you can concentrate on your daily business. Monthl after month, we push the conversion optimisation forward step by step.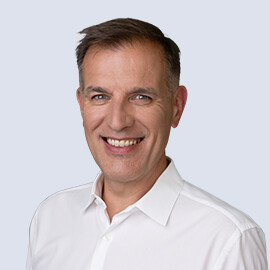 Growth in online marketing is usually reduced to one mechanism: Increase traffic so that sales or contact requests grow. Especially with large sites, however, there is a lot of potential in understanding existing visitors better and making it easier for them to close the deal.
Herbert Buchhorn
CEO of clicks digital
HIGHLY ACCLAIMED
Several awards
Conversion optimisation - What you should know
What is the conversion rate?
What is conversion optimisation?
Which conversion optimisation measures ensure a conversion rate optimisation?
What are the advantages of working with a conversion optimisation agency?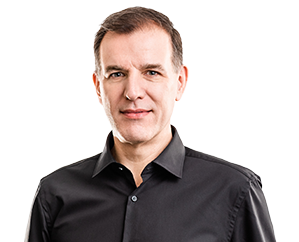 Get in touch with us now
Would you like to find out more about us, request an offer or a non-binding consultation?
Then please feel free to contact us – we will get back to you immediately!
Hannes Richter, Head of SEO