Of course Google is the absolute market leader in search engines. However, especially in the B2B sector and especially in international markets, Bing is frequently used. The favoured target group, lower competition density and lower click prices are reason enough that you too should take a look at Bing Ads (since 2019: Microsoft Advertising).
Profit from ads in the Bing advertising network
Our service as a Bing Ads agency
Does Microsoft Advertising pay off for you? Our experts will find out!
Another advertising channel – without additional effort for you
You are already active in Google Ads and shy away from the effort of also placinge Bing ads? Understandable, because of course this is an additional effort. Data can be transferred from one network to another but the optimisation should be carried out independently. Our PPC managers will do the work for you and ensure that you are represented ideally at Bing & Co.
From audit to account setup and optimisation
It doesn't matter if you want to find out first whether Microsoft Advertising is worthwhile for you, whether you have already decided on the advertising channel or whether you have already started campaigns. Wherever you need support, we are there to help you in exactly the way you require.
The right campaign for your goals
You have defined your marketing goals and your target groups? Now you need to address and achieve these with advertisements. Together with you, our experts will determine the necessary steps to achieve them. Of course, we will also be happy to successfully implement the search, shopping or remarketing advertising campaigns for you!
Benefit from our knowledge and experience
Do you manage your Bing Ads campaigns yourself? You still have some questions about Microsoft Ads, SEA or Paid Advertising? Our experienced PPC experts are the perfect contact in this case. Whether in regular SEA consulting or in a one-time workshop, digital or on-site – bombard us with your questions – we look forward to it!
HIGHLY ACCLAIMED
Several awards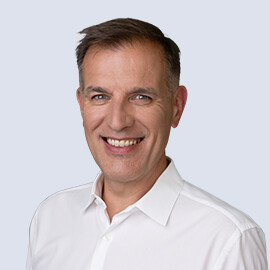 Bing Ads or Microsoft Advertising is a great addition to Google Ads for many companies to create additional advertising space. But it is also conceivable as an alternative. Therefore it is important to exactly identify the potential of the individual advertising networks for your company and your goals in advance. We would be happy to support you with this!
Herbert Buchhorn
CEO at clicks digital
Everything you need to know about Microsoft Advertising / Bing Ads
How does Bing Ads / Microsoft Advertising work?
Who is the advertising platform suitable for?
What makes clicks digital stand out in Bing Ads management?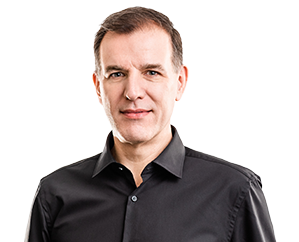 Get in touch with us now
Would you like to find out more about us, request an offer or a non-binding consultation?
Then please feel free to contact us – we will get back to you immediately!
Your Herbert Buchhorn and the entire clicks team