More sales, more traffic, new customers, better branding and ideally at the lowest possible cost: the expectations placed on paid online advertising are high. How do you achieve this? With the many years of experience & the expertise of our paid advertising professionals. We put your ads on the right channels at the right time, where your customers are – nationally and internationally – and make sure that you stand out from the crowd of competition. We will advise and support you during all steps to success: from strategy development and implementation to analysis and optimisation.
Services
We can help you find the right channel for your online advertising
clicks digital is much more than a Google Ads agency – we place your ads exactly where your target group is ready and waiting for your advertising message. This includes:
SEA
You want to win new customers via search engines like Google? Then we are the partner at your side. Our certified SEA experts are only satisfied when you are!
Amazon Advertising
For many users, the e-commerce giant is the starting point for online shopping. So, you too should be represented here to reach your customers directly at the start of the customer journey. We make you visible on the marketplace!
Google Shopping
Besides Amazon Ads, Google Shopping Ads are an important advertising platform for your products as conversion and sales drivers. When it comes to conversion figures, shopping campaigns are usually far superior to ads in the search. Our PPC professionals support you with positioning in Google Shopping and make you visible in the digital shop window.
Google Ads
Get to the top of Google without paying too much for this! For ads to appear in Google search results, the interaction of ad and page quality and the right bid is crucial. We know what is important for all three factors – and use this knowledge for your success.
Yandex Ads
Would you like to launch into in the Russian-speaking market? Then Yandex PPC should not be missing in your ad strategy. With our network of Russian native speakers, we not only speak the right language for your success, but we also know all about the special features of this platform. You can profit from it!
Bing Ads
Besides Google, Bing is another important player in the search engine market and should not be neglected if your target audience is here. Let us help you find out whether Bing is suitable for your advertising campaigns and how you can achieve the best results there.
Display Ads
You can reach over 90% of the world's internet users via the Google Display Network (GDN). At least in theory. For actual success it is important to place the right display at the right time and in the right place. With our experienced experts it's child's play!
Social Ads
Facebook, Instagram, YouTube & Co – the world of social networks is huge. The diverse targeting options and campaign designs make it possible to address your target group precisely. So what are you waiting for?
Remarketing
With remarketing you will be remembered! We target your ads specifically at customers who left your online shop without shopping so you will not be forgotten. With targeted optimisation and clever ad placement, you can win back many of the customers who have left – and that pays off!
PPC audit
Would you like to know if your Google Ads (former AdWords) or other PPC campaigns have more potential? We will find out for you and reveal hidden potential for you in a detailed audit. With the resulting recommendations for actions, you are then fully on course for success.
SEA consulting
Learn from our certified PPC experts in seminars and workshops. Whether lead generation, brand awareness or sales are among the goals of your Paid Advertising activities, our SEA consulting provides you with the tools to achieve your goals.
How we work as your Paid Advertising agency
With paid online advertising it is important to always act with the customer journey of your users in mind. Thanks to our many years of experience on various advertising platforms and networks, with different types of campaigns and in the most diverse branches of the B2B and e-commerce sector, we know, how to reach your customers, both nationally and internationally. With all our measures and planning, you naturally retain full access control over your advertising accounts at all times and are kept up to date on all developments – because that's how trustworthy PPC agencies work.
Step by step to an effective paid advertising campaign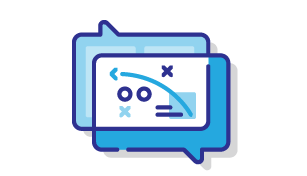 Step 1
Target definition & initial meeting
More traffic? More leads? More turnover? We align your advertising campaigns individually with your business objectives. We will define these together with you in an initial meeting, so that we know exactly what is important to you.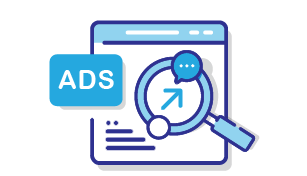 Step 2
Analysis & Planning
In the next step, we develop the optimal PPC strategy for you to achieve the defined goals. For this purpose we analyse your existing pay-per-click accounts at Google, Bing & Co. or select the appropriate channels for your ad placement.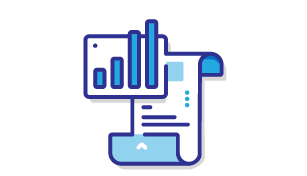 Step 3
Implementation & Monitoring
During implementation, our PPC experts use all their know-how and many years of experience to achieve (and preferably exceed) your goals. Measures include the creation of ad accounts, keyword research, the creation of campaigns and advertisements, as well as ongoing optimisation, such as bid and budget management, ad tests, traffic analyses, and much more. Our goal is the strategic development of your accounts in order to continuously improve performance. To help you track the success of your online advertising, you will receive transparent reports and dashboards with the most important developments and KPIs of your PPC accounts.
We are your agency for Paid Advertising
What do we as an agency understand by Paid Advertising?
How do you benefit from Paid Advertising?
How can we support you as your Paid Advertising agency?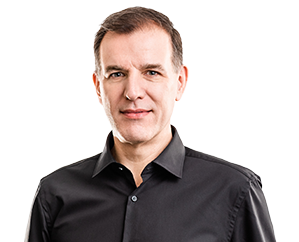 Get in touch with us now
Would you like to find out more about us, request an offer or a non-binding consultation?
Then please feel free to contact us – we will get back to you immediately!
Your Herbert Buchhorn and the entire clicks team